The Office Cast
B.J. Novak
as Ryan Howard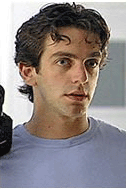 Birthday: July 31, 1979
Born: Newton, Massachusettes
Current Residence: Los Angeles
Marital Status: Single
Education: Graduted from Harvard University with a degree in English and Spanish Literature.
Other Interesting Facts: His real name is Benjamin Joseph Manaly Novak and he is one of the writers for the office. His best friend is Bob Saget and he is the son of the famous ghostwriter William Novak. John Krasinski was a high school classmate of B.J.'s. They attended Newton South High School
Filmography: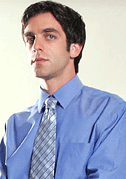 Unaccompanied Minors; 2006
Empty City; 2006
Punk'd: his pranks included celebs like Usher, Missy Elliott, Rachel Leigh Cook, Bow Wow, Mya, Hilary Duff, and Dave Mirra
Awards:
Variety named him one of the "Ten Comics To Watch" in 2003.
Meet all the office cast